About the Firm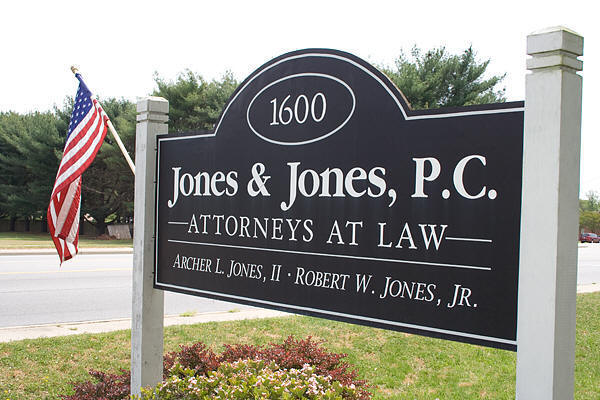 For over 25 years Jones & Jones has provided high quality legal advice and services to individuals, families, and businesses throughout Hampton Roads. We represent clients across a broad spectrum of legal matters including divorce and family law, wills and trusts, real estate closings, and civil and criminal matters.
Our mission is to help clients bridge gaps and respond to life's challenges through expert legal advice and representation.
Our experienced attorneys are ready to assist you with nearly any legal matter that presents itself. Our dedicated staff are always available to field your questions, schedule meetings and help facilitate the best possible outcome to your situation.
So a little about Smithfield...
History and industry
Smithfield, first colonized in 1634, is located on the Pagan River, not far from Jamestown. The Native Americans knew this area as Warascoyak, also spelled Warrosquoyacke, meaning "point of land."
The town, established in 1752 by Arthur Smith IV as a seaport and incorporated in 1921, is most famous for the curing and production of the Smithfield ham. The Virginia General Assembly passed a statute defining Smithfield ham by law in 1926.
There were both Revolutionary and Civil War actions in and around the town mostly due to its proximity to the James River.
Smithfield is a river town, and its life and growth were dependent on the river until the fire of 1921 which destroyed its peanut warehouses and its growing peanut businesses. The peanut trade moved to the nearby railroad town of Suffolk.
Currently, Smithfield Foods, a Fortune 500 Company that owns Smithfield Packing Company and others, is the world's largest pork processor and hog producer. The company, based in Smithfield, raises 12 million and processes 20 million hogs annually.
Smithfield's Historic District boasts over 70 buildings of exceptional architectural importance, including residences of the Colonial, Federal, and Victorian periods. Sites of historic interest in Smithfield include the 1750 Court House, the adjacent colonial tavern that is now the Smithfield Inn, the Isle of Wight Museum, the Schoolhouse Museum, and Windsor Castle Park.
Geography
Smithfield is located at 36°58′44″N 76°37′7″W / 36.97889°N 76.61861°
According to the United States Census Bureau, the town has a total area of 10.4 square miles (27.1 km²), of which 9.5 square miles (24.7 km²) is land and 0.9 square miles (2.4 km²) (8.80%) is water.
Demographics
As of the census[1] of 2000, there were 6,324 people, 2,438 households, and 1,830 families residing in the town.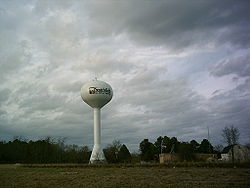 Today
Today, Smithfield is a small town community striving to preserve its southern charm. Currently Smithfield has a population of 7000 and is approximately 10.1 square miles in size.[4]
Known as the ham capital of the world, Smithfield currently attracts many tourists. Smithfield's Historic District is a major attraction. Historic buildings that lure tourists include the Isle of Wight County Museum, Historic Fort Huger, the Schoolhouse Museum, the Old Courthouse of 1750, and Historic St. Lukes Church located just outside of downtown. Countryside attractions just outside of Smithfield include Boykins Tavern Museum, the Isle of Wight Courthouse of 1800, and Darden's Country Store & Smokehouse. The Jamestown/Scotland Ferry (located in Surry) also allows tourists to visit Williamsburg as well, linking Smithfield to the historic triangle. Smithfield is also a convenient day trip from Norfolk, Richmond, and Virginia Beach.[5]
Smithfield also offers an array of entertainment and events throughout the year. Family events include the Christmas Parade, the Olde Town Curb market (farmers market), and Smithfield Olden Days. Local businesses and restaurants also offer entertainment. Jalapeños and Smithfield Station offer live music, while the Smithfield Little Theater offers various selections of plays throughout the year.[6]
Nike Park, Cypress Creek Golf Course, and Smithfield Station Restaurant, Waterfront Inn & Marina are just some of the recreational sites of Smithfield. Boating, fishing, hunting, and biking are enjoyed by many citizens of Smithfield. Smithfield also has a local skate park, trails, and campgrounds.